We hope that you will find this website useful and informative, whether you are a visitor to the area, a local resident, or a regular churchgoer.
We welcome any feedback as to how we can improve your website experience.
"Thy Kingdom come"
10th to 20th May - The call from the Archbishops of Canterbury and York to pray for God's Kingdom to come.
10th May - Ascension Day Service of Holy Communion at 3.00 pm at Battlefield Church.
11th to 12th May, starting at 8.00 pm, 24 hours of prayer in the Mission Church in Bomere Heath. Sign up for an hour or two in the Mission Church or speak to Philippa on 07871 865253.
14th to 19th May in every Parish Church - an hour when you can drop in and spend however long you wish in silent prayer. There will be guidelines to help and coffee will be available.
Monday 14th May 10.30 - 11.30 am Fitz
Tuesday 15th May 10.30 - 11.30 am Shrawardine
Wednesday 16th May 10.30 - 11.30 am Leaton
Thursday 17th May 10.30 - 11.30 am Albrighton
Friday 18th May 10.30 - 11.30 am Montford
Saturday 19th May 10.30 - 11.30 am Bicton
Sunday 20th May Pentecost services in all our churches
Look for a prayer card to use at home.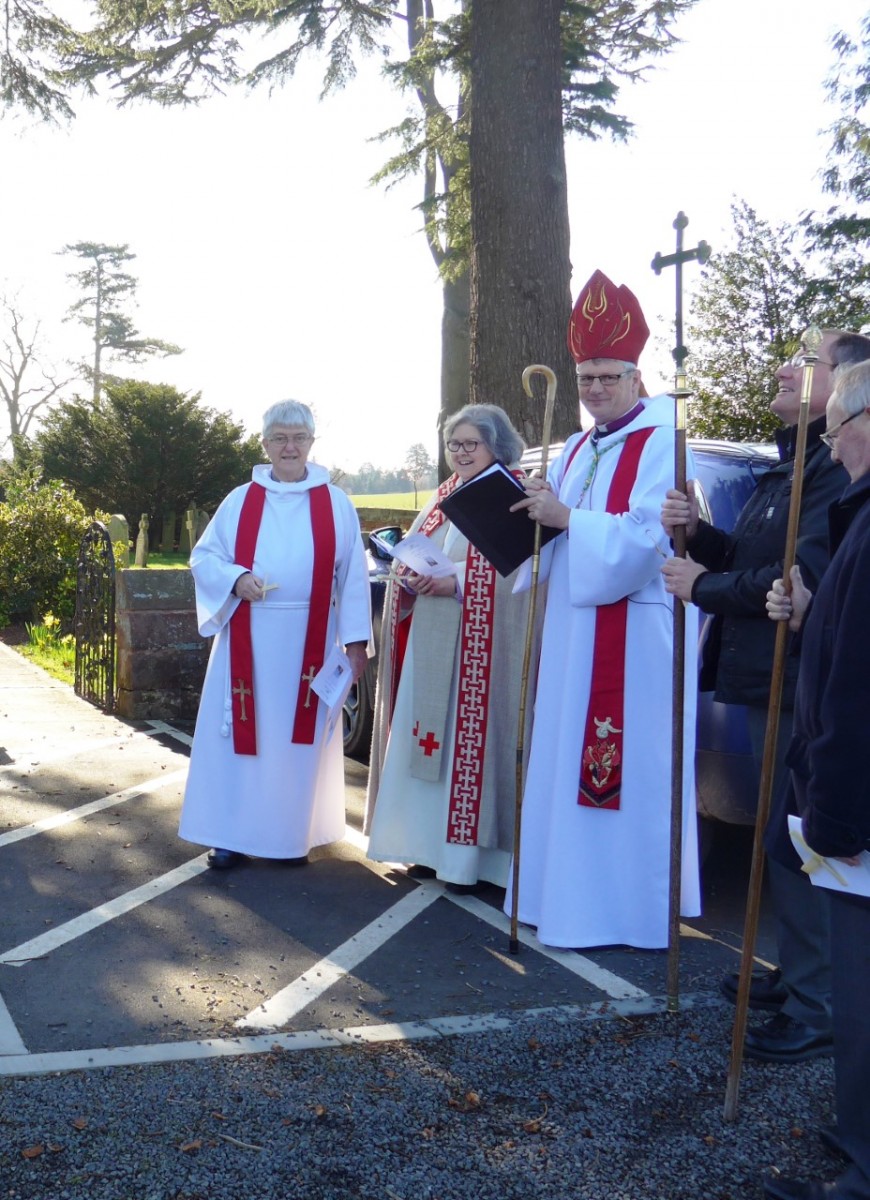 On Sunday 25th March the new internal door at Holy Trinity Leaton was dedicated.
The congregation processed through the church yard on a rare sunny morning, led by Bishop Mark Ryland, Revd Mary-Lou Toop, and Canon Robert Parsons, and after entering the church through the new doorway a very joyful service was enjoyed.
More photos are available on the photos page - just click on each small photo to open up a larger version.