We hope that you will find this website useful and informative, whether you are a visitor to the area, a local resident, or a regular churchgoer.
We welcome any feedback as to how we can improve your website experience.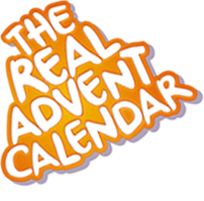 The Real Advent Calendar is a fun way for parents, grandparents and godparents to share the Christmas story. The calendar comes with a free 24-page Christmas story activity book designed to be used every day in Advent.
This year, the book is illustrated by award winning artist, Alida Massari.
Behind each of the 25 windows there is a line from the Christmas story with a high quality colour picture.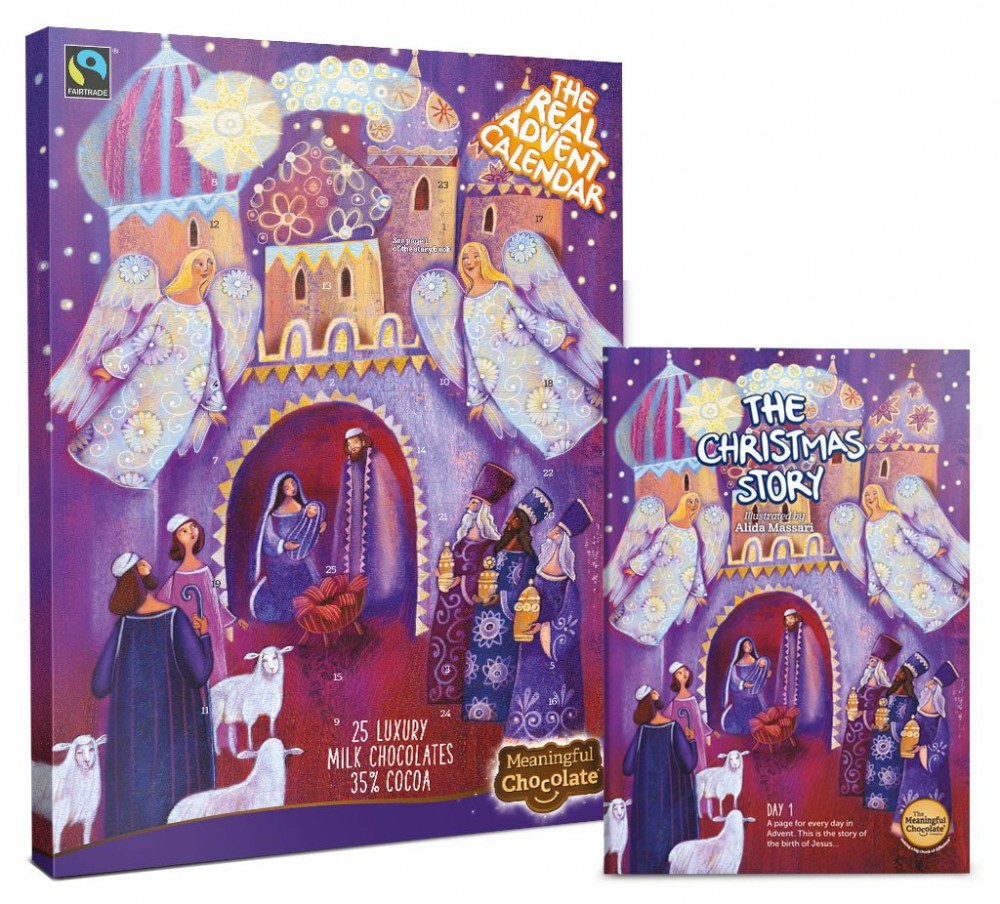 25 Festive Fairtrade chocolates made from our improved Fairtrade blend-35% cocoa. Made, designed and produced in the UK.
The Real Advent Calendar is designed to share and celebrate the true meaning of Christmas so that Christ is not written out of Christmas.
Get yours for £4.00 from Robert. Limited numbers - first come, first served
Remembering . . . with love
A service when we remember those we love but see no longer is to be held at 3.00 pm on Sunday 5th November at Leaton Church. Look in all our churches for a paper on which you can add the names of any you would like mentioned at that service.
A Called Life
At a meeting of the Severn Loop Forum the subject of Vocation (calling) was discussed. Bicton Churchwarden Clare Dixon spoke of her awareness that whatever she does is done as a Christian and so can be seen as a vocation. Robert went to talk with her.
Robert What did you want to be when you grew up?
Clare I wanted very much to be a teacher.
R Why didn't that come about?
C I don't know. I started helping Dad in the office. He was a solicitor. I would go in and put the files away, and sometimes answer the phone. I loved the administration. I thought if I went into secretarial work I could work in a hospital or a school or an office. What did you want to be?
R I thought about being a policeman when I saw them in films tackling crooks like a rugby player, but when I told my Granny, she said she hoped I would see her safely across the road. That was more mundane than I had in mind! Hey! I'm meant to be asking you the questions! It seems you had all the necessary preparation to be a churchwarden.
C No! I'm still learning, even after eight years.
R Do you enjoy it?
C Very much, but I couldn't do it without Wendy. And we are very lucky that we have a very capable worship team, who are willing and able to complete the tasks they have to do.
R At the last forum you spoke passionately about your faith.
C It was about life on the front line, and how your faith affects your whole life. Life and faith - one has to go with the other. As my children would tell you, that doesn't mean I have infinite patience! I heard somebody preaching at a wedding, who said two strands make a stronger rope. If you put a third strand in, it is even stronger. With God in a marriage it is stronger. That was ten years ago and I still remember.
R You have been working at the Co-op for over a year. Is that a sphere of Christian vocation and service?
C Yes it is. I meet people I know and some I don't. They may need re-assurance, or I may be the only person they speak to that day. It's a wonderful way of keeping in touch with lots of people. Perhaps all they want is a friendly word or just someone to talk to. I do feel we help in a Christian way.
R A few Sundays ago in the Gospel reading Jesus asked his disciples, "Who do you say I am?" How would you answer that?
C I suppose I'd say he's my guide and my strength. He certainly gave me the strength to cope with losing my brother and my Dad. It was my prayers as well as the prayers of others that helped me through that. It's sort of entwined in my life.
R What is important to you about Church life?
C I'm more comfortable with traditional worship. That's why our family came to Bicton in the eighties. Bicton still did traditional services. There has been an awful lot of change over the years, but quite a lot is still the same fortunately.
R Thank you Clare.
A few days after we spoke Clare and Aston celebrated their silver wedding anniversary. May the next 25 years be as fruitful!