'Marriage is a gift of God in creation
through which husband and wife may know the grace of God.
It is given that as man and woman grow together in love and trust,
they shall be united with one another in heart, body and mind,
as Christ is united with his bride, the Church.'
Taken from the Marriage Preface, Common Worship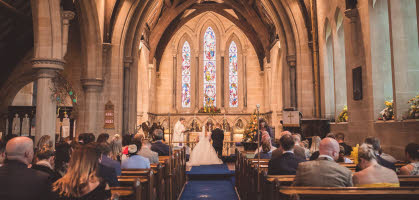 We LOVE welcoming couples into our churches for their wedding! If you have recently got engaged and would like to explore a Church of England wedding, then please do get in touch.
Because the Church of England is the established church in this country, everyone belongs to a parish and the rules governing weddings are set up to encourage people to get married at their parish church. To find out which is your local parish church go to A Church Near You. However, there is a list of qualifying connections, which enables couples to marry at another church to which they have a particular connection. To look at the list and find out if you have a link that qualifies you to marry at one of the churches in Severn Loop, go to Finding a church for your wedding | The Church of England.
Many of our churches happen to be very close to top local reception venues, which makes planning the whole day a lot easier!
To see the text of a marriage service, go to Marriage | The Church of England.
It is also possible to have a Service of Prayer and Dedication after a Civil Marriage, and a Service of Thanksgiving for Marriage (sometimes known as a renewal of vows service).