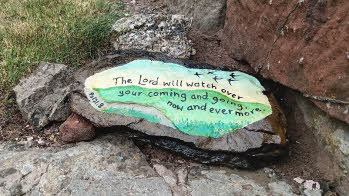 All our churchyards are well visited. As well as being memorials to local people, they are stunning spaces and great wildlife sanctuaries. You are most welcome to make a visit at any time. Some of our churchyards have dedicated wild areas, which are abundant with flowers in the summer months. At Montford, there are some areas where you are invited to think about God's love and God's care as you enjoy the rural surroundings.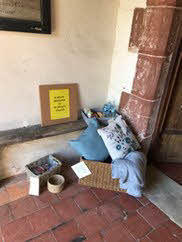 Many of our churches have a Porch Welcome: in the porch there will a place to leave prayers and information to pick up about our services. At Shrawardine we even have picnic rugs, a puncture repair kit and a bicycle pump to borrow, along with doggie treats! We regularly welcome walkers and cyclists who are passing through and choose to picnic in these beautiful and treasured places.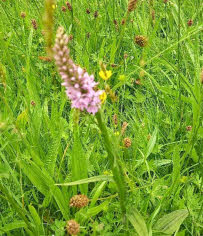 The Common Spotted Orchid in one of our wildflower areas at Battlefield.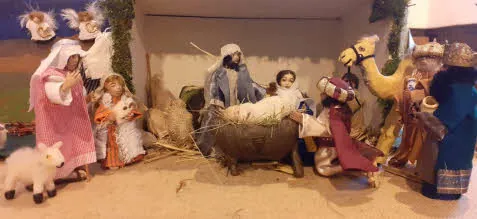 Some of our church buildings are open. Bicton opens on Saturday mornings during the summer months, and Shrawardine is open every weekend in BST. Battlefield is open every day, and there is a key available nearby for anyone visiting Preston Gubbals. In the run-up to Christmas, Montford is open on Sunday afternoons for those who would like to view the Diorama- a beautiful and intricate display of the Christmas story. And of course, we are all open for the annual Ride and Stride event! If you would like to visit any of our other church buildings, then do get in touch with the relevant churchwarden.