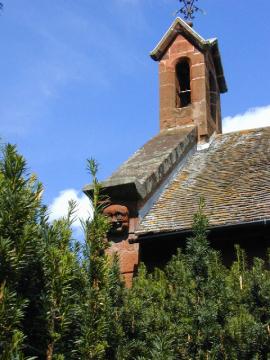 The Parish of Albrighton serves a mainly rural area and there is a close and longstanding relationship with the Parish of Leaton and a regular pattern of shared worship regularly takes place.There is Eucharistic worship from CW1 on the first Sunday of the month and a service of Morning Prayer on the third Sunday of each month. On fifth Sundays there is a United Service which rotates around the Loop. Please check our monthly edition of the Loop newsletter for details.
The Parish Church of St John the Baptist was built in 1840 from local red sandstone.
A driveway to a large carpark has been added behind the church, which has helped visitors immensely. Links are being forged with local hotels - Albright Hussey and the Albrighton Hotel; especially for weddings and festival services.
Churchwardens
David Jagger
07943 417628
Find us with What3Words: click w3w.co/depths.walled.landmark to open in a browser or tap to open in the App